It is Monday. Monday afternoon 5 pm. I am in the train, on my way to Viva Afrika, an Ethiopian restaurant located in Rotterdam. At Viva Afrika, I will meet Dorine and Janina, my fellow students. I am watching out of the window while my skin gets kissed by the sun. At the same time, my mind is wondering about what is coming next. I wonder about the atmosphere of the restaurant, the taste of the food, which dish I will choose, what kind of people will be there?
Our initial plan was to go to the African restaurant Djebena in Leiden. Unfortunately, Djebena is closed on Monday, so we decided to look at other places. In the Hague, we do not have luck either. Many African restaurants are closed, probably because it is Monday. Luckily, Rotterdam had more options to offer. When we typed in African restaurant in Rotterdam, the first recommendation Google gave us was Viva Afrika. I checked the website of the restaurant and in my opinion, the place looked stunning. The walls seemed so colourful with beautiful paintings of the African continent.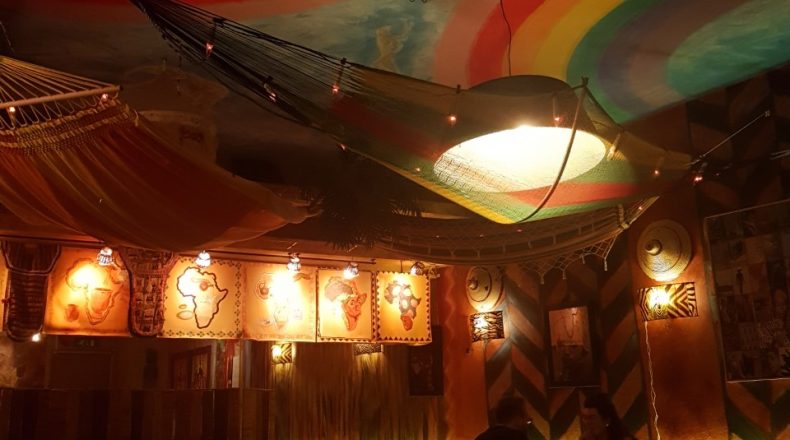 We had our reservation around 7 pm. I was the first one who arrived at Viva Afrika. The moment I stepped inside the restaurant I received a warm welcome from the waiter. He told me that I could wait for my friends at any place where I would like to sit in the restaurant. I decided to sit outside. While I was waiting for them, I looked at the area around me. I noticed that there was a lot of traffic. The hustle and bustle outside contrasted with the tranquillity of the restaurant, where there were almost no customers.
When Dorine and Janina arrived, we decided to sit inside, so that we could better observe the atmosphere of the restaurant. The interior Viva Afrika looked even more beautiful than on the pictures. Every detail was somehow art. For instance, all the tables had stamps of the African continent, and every corner of the restaurant was painted or contained African art.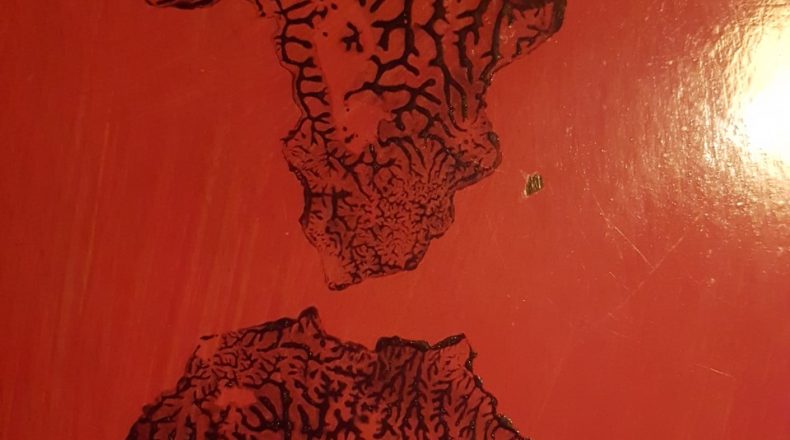 The waiter asked us what we wanted to drink, we all ordered a mango beer. The beers were served in a sort of wooden coconut cup. It was a sweet taste of bitter. Which reminded me of the fresh coconut juice I had in Seychelles. It is funny how just a small and simple object can take you back to a different place, to travel back in time. Anyhow, back to reality. We had to order our food via a QR code scanner, because of the Covid-19 measures. As usual, I doubted for a long time which dish I wanted to order. Everything looked so delicious. After scrolling several times through the menu, I choose to order Kifto. As the menu card described Kifto is: "(very spicy) lean mined beef baked in homemade African butter and served with spinach, lentil, feta cheese and vegetable mix."  I taste the different flavours: sweet, soft and warm. Spicy, sometimes sour. My meal surprised me in a good way. I never had Ethiopian food before, but after this experience, I am even more curious to discover more of the Ethiopian- and East African kitchen.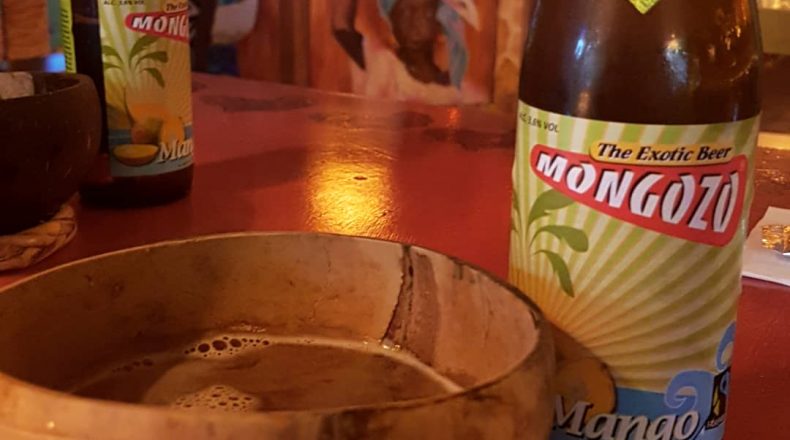 Back home, I reflect on this ethnography assignment. I already have some experience with ethnography, because I conduct ethnographic research in Morocco, as part of my minor 'Culture and Society in Morocco'. However, now I have been challenged again. Even though I am in the Netherlands, an environment that I can call home. Maybe the challenge for me is the fact that I need to research my own environment, to be more critical, to put things into different perspectives. Many new questions have popped up in my mind, but I think that is the beauty of ethnography, of trying new things, outside of your own comfort zone.