This multimodal project explores the event 'Mama Africa' as an example of African music in the Hague.
Created only two years ago, Mama Africa has been rapidly gaining popularity and spreading throughout the country. In light of this success, we were curious to find out what makes this event so popular in the Netherlands, and whether it is transcending cultural boundaries. In our quest, we made use of various research methods, ranging from interviews, observant participation, discourse analysis, and virtual ethnography. We axed our research around four main pillars: the organization of Mama Africa; the artists that perform during events; the audience of African descent; and the audience of non-African descent.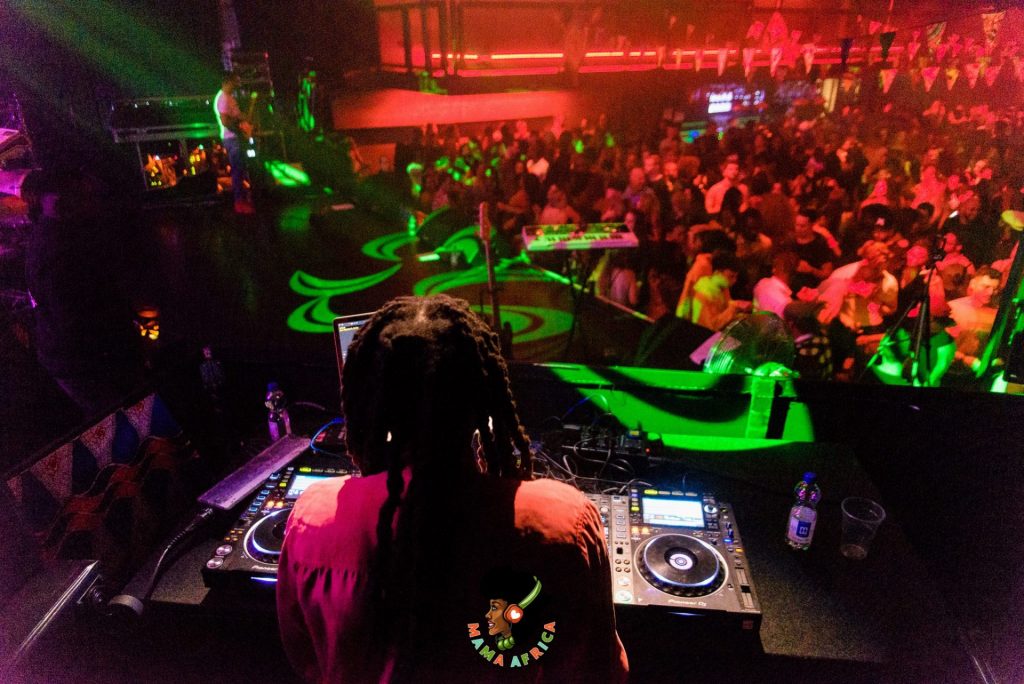 Our findings reveal a thoughtful and intentional organization of high quality, which offers a musical experience brought by artists who represent a range of elements of African cultures and societies. This pairing has created a fertile ground to attract different kinds of audiences. On the one hand, this mix is composed of African-descent public who show great enthusiasm connecting their origins to this music. On the other, we find a non-African audience that is increasingly exposed to and attracted by different types of African music, such as Afrobeats. These interests have led to a steady increase in attendance and popularity.
Our research has opened the way for us to better understand what lies behind Mama Africa's success. As such, we can conclude that Mama Africa, indeed, is transcending cultural barriers.
Take a look at our project!
https://www.canva.com/design/DADtgphwHz8/zl6IW0lwcfh8SBboQlBEIw/view?website#2