Nigerian women are increasingly challenging gender norms by becoming breadwinners. Traditionally, men are responsible for providing food for their wife and children, while women are supposed to care for the home and nurture the children. Over the past decades, however, gender roles in Nigerian households have become more fluid. This research conducted in Ile-Ife, Southwestern Nigeria, aims to explore further this phenomena through the use of a mix-methods  approach*
MATERIALS AND METHODS
This research used a combination of quantitative and qualitative methods. 160 questionnaires were conducted with women breadwinners (age>20) in Ile-Ife, Nigeria, together with 32 in-depth interviews. These were used to meet the 5 central objectives of this research:
1) Examine the social and demographic features of breadwinner women in the area of analysis. 2) Explore the circumstances that push women to become breadwinners. 3) Examine the roles that breadwinner women play in their families. 4) Detect the challenges that breadwinner women face 5) Investigate hot these women deal with the challenges.
In terms of research ethics, all interviewees consented to participipating in this study. Because of the low literacy of many participants, the questionnaires were conducted in Pidgin English and Yoruba language.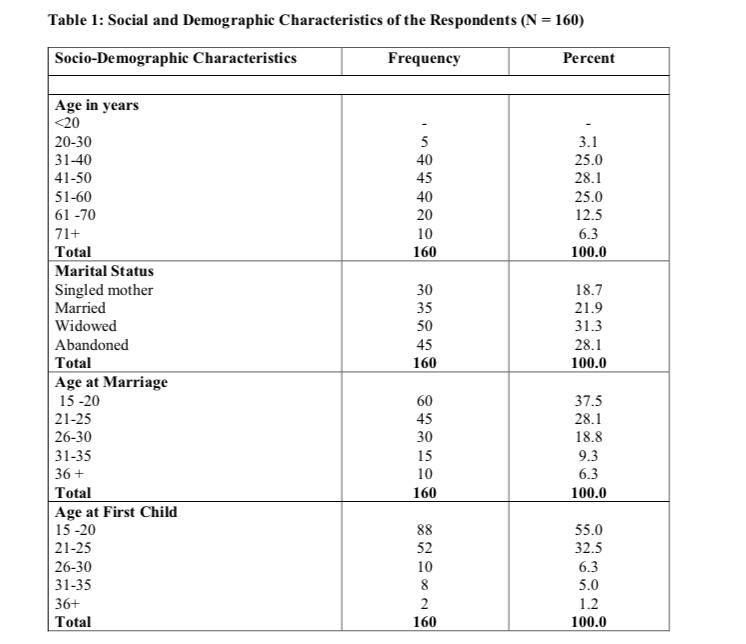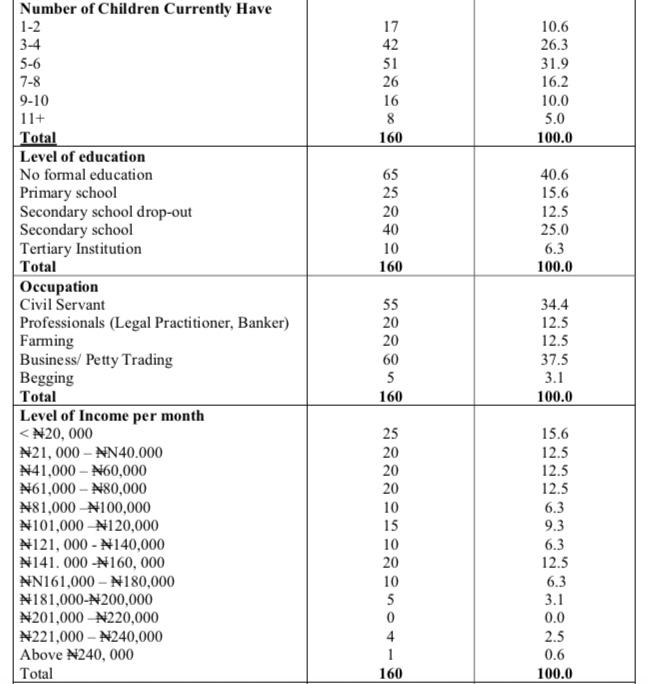 According to Glynn (2014), a breadwinner is a parent that is responsible for the raising of children and represents the main source of economic support for the family.
2-Which circumstances push Nigerian women to become breadwinners? The conducted questionnaires and interviews proved that make a woman more propone to become a breadwinner could be summarized in two: On the one hand, the inability of the husband to sustain the family: Almost a 40% of the interviewed women were orienting their responses towards the failure of their husbands, considering their laziness and lack of commitment as a limiting factor in the search of a qualified job. And on the other hand, widowhood, poligamy and others.
My husband...
Breadwinner in Ile-Ife
'All he does is to smoke, drink and run after women […], it is not easy living with a man who does not know his responsibilities.'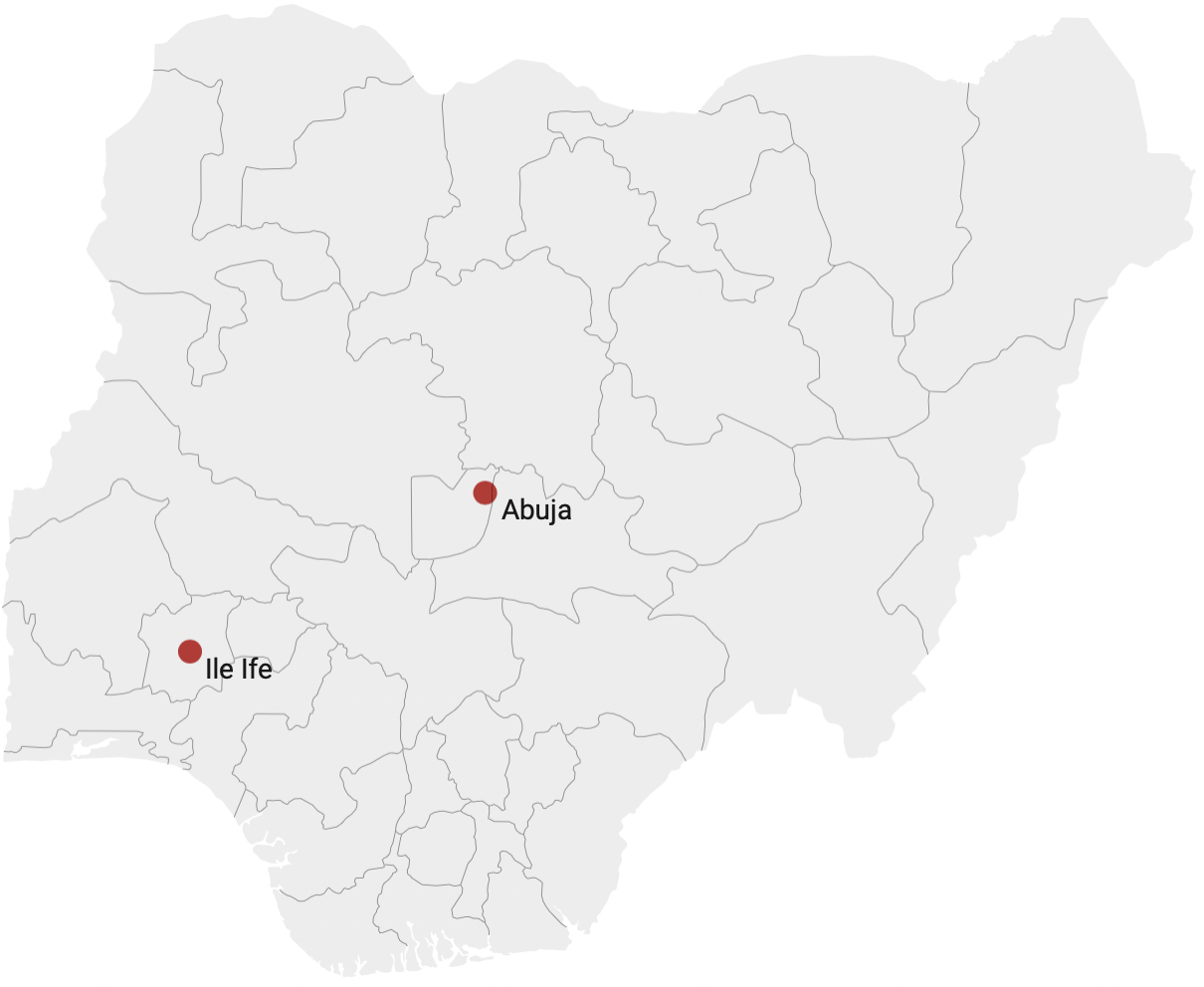 RESULTS AND FINDINGS
1-Which social and demographic conditions present most of the breadwinner women in Ile-Ife? There is statistical evidence showing that more than a half (56.2%) of the breadwinner women find themselves in the reproductive age of 20 and 50 years. Along the same lines, almost a 80% of the total are not having a husband at all, thus being abandoned, widows, or single mothers. Additionally, it is estimated that around a 40% of the breadwinner women were victims of early marriage (15-20 years old), and consequently early child birth (55% having the first child at ages 15 to 20 years). When it comes to education, we observe that more than a half of them are illiterate or presenting very low literacy rates, and despite being employed mostly in the service sectors, the low income rates are still a reality.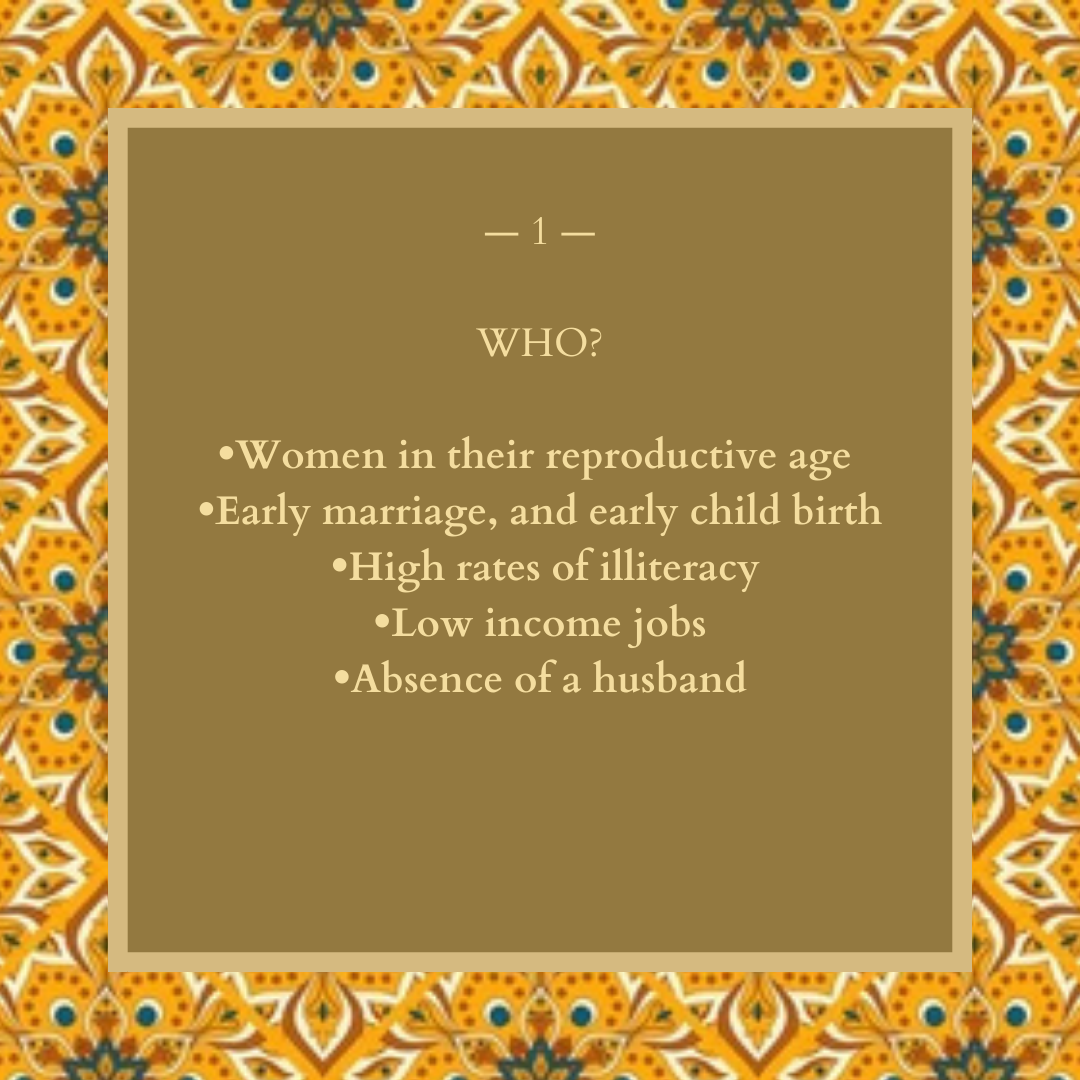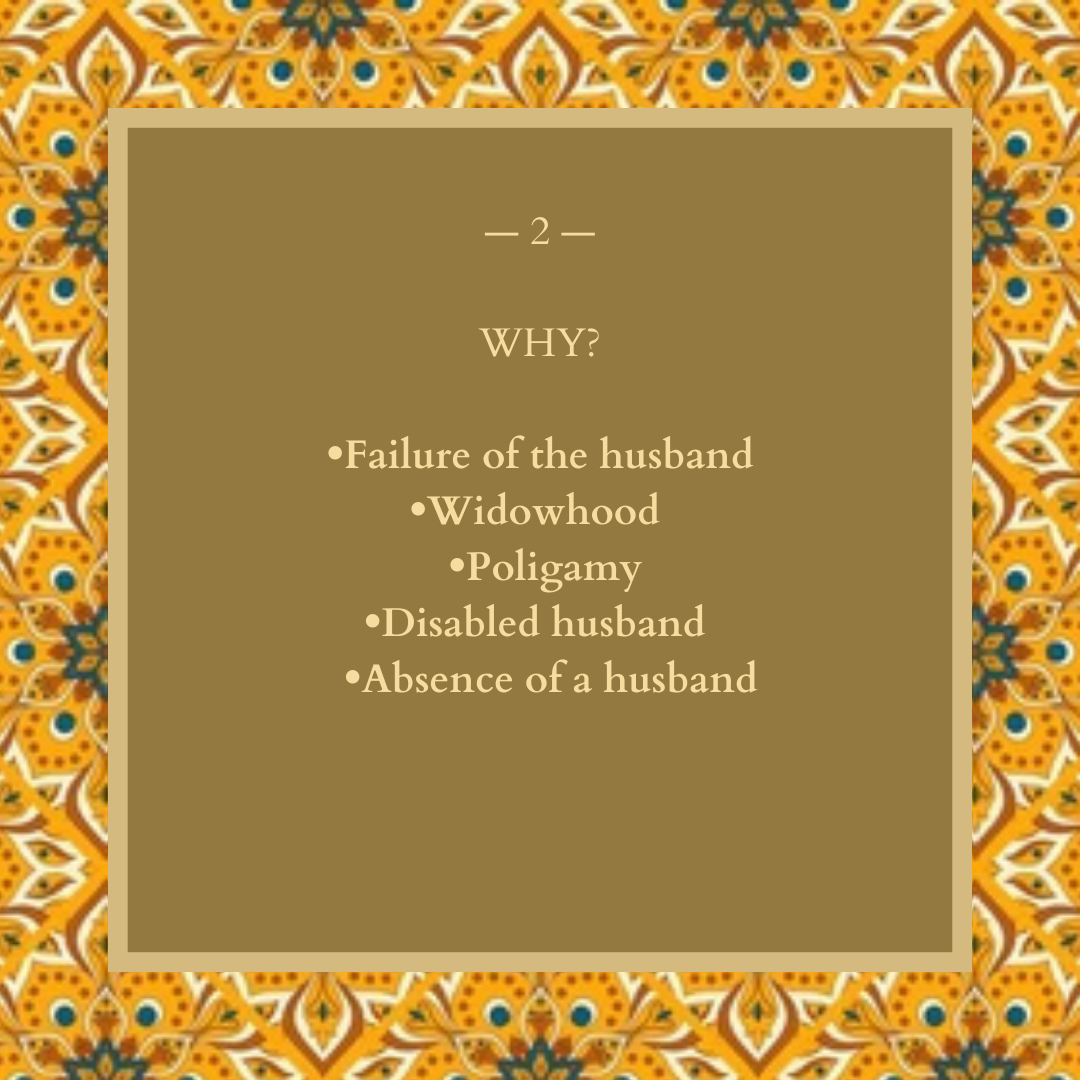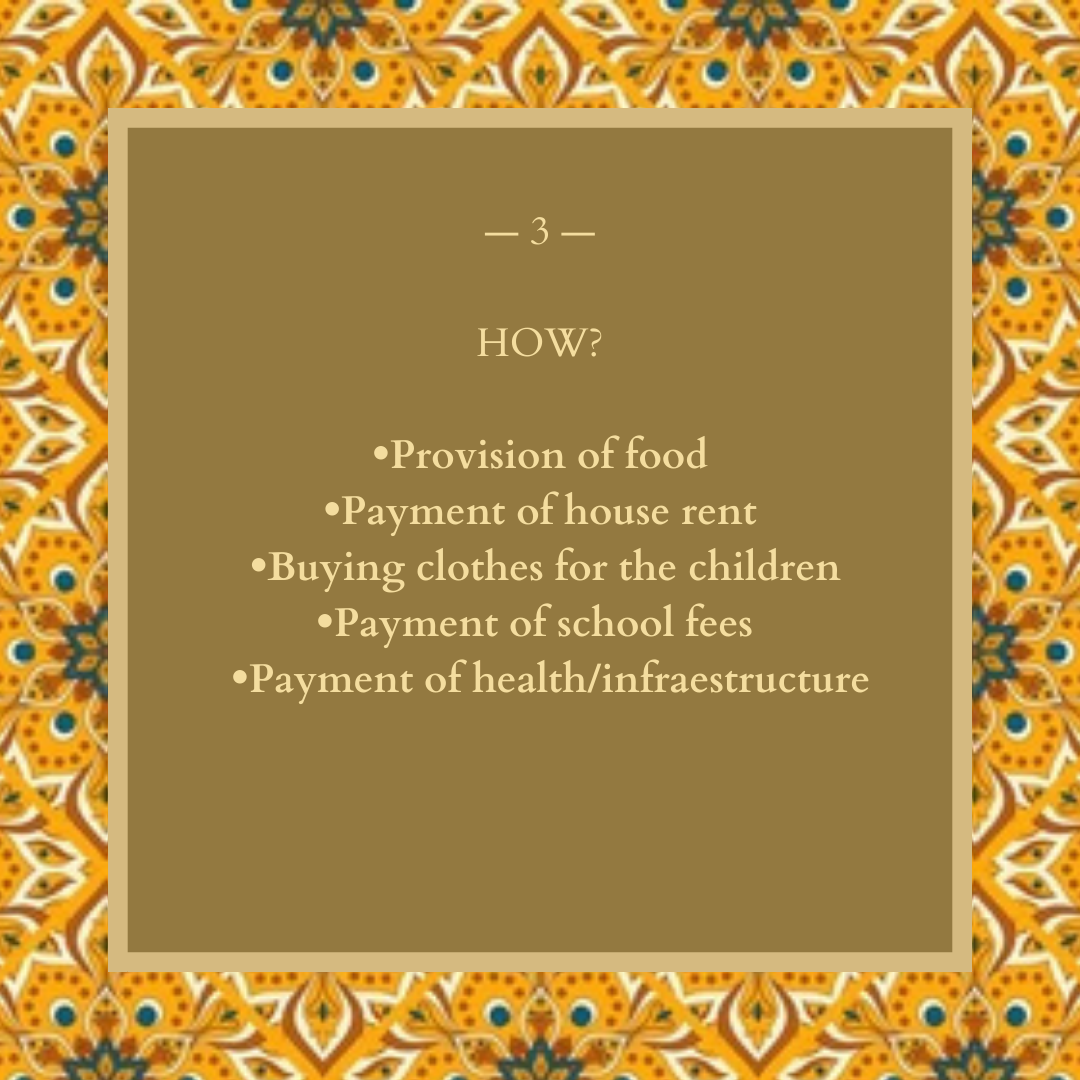 Tasks to perform...
Breadwinner in Ile-Ife
'Since my husband lost his job, payment of house rent, school fees, clothing, medical and electricity bills have become my responsibilities'
3-Which roles do breadwinner women play in their families? The collected quantitative data portrayed that the predominant roles among breadwinner women in Ile-Ife are about provision of food (75% of the total), followed by payment of house rent (65.2%), buying clothes to the children (57.5%), payment of school fees (55.6%) and medical and electricity bills (56.2%). While almost any woman was acquireing the role of land owner (only a 6.2%), confriming thus the existence of the patriarchy in the Nigerian households. The statistical evidence was complemented with qualitative interviews confirming the fact that breadwinners are effectively playing a double role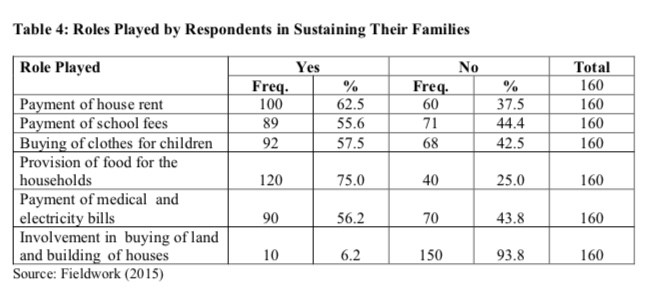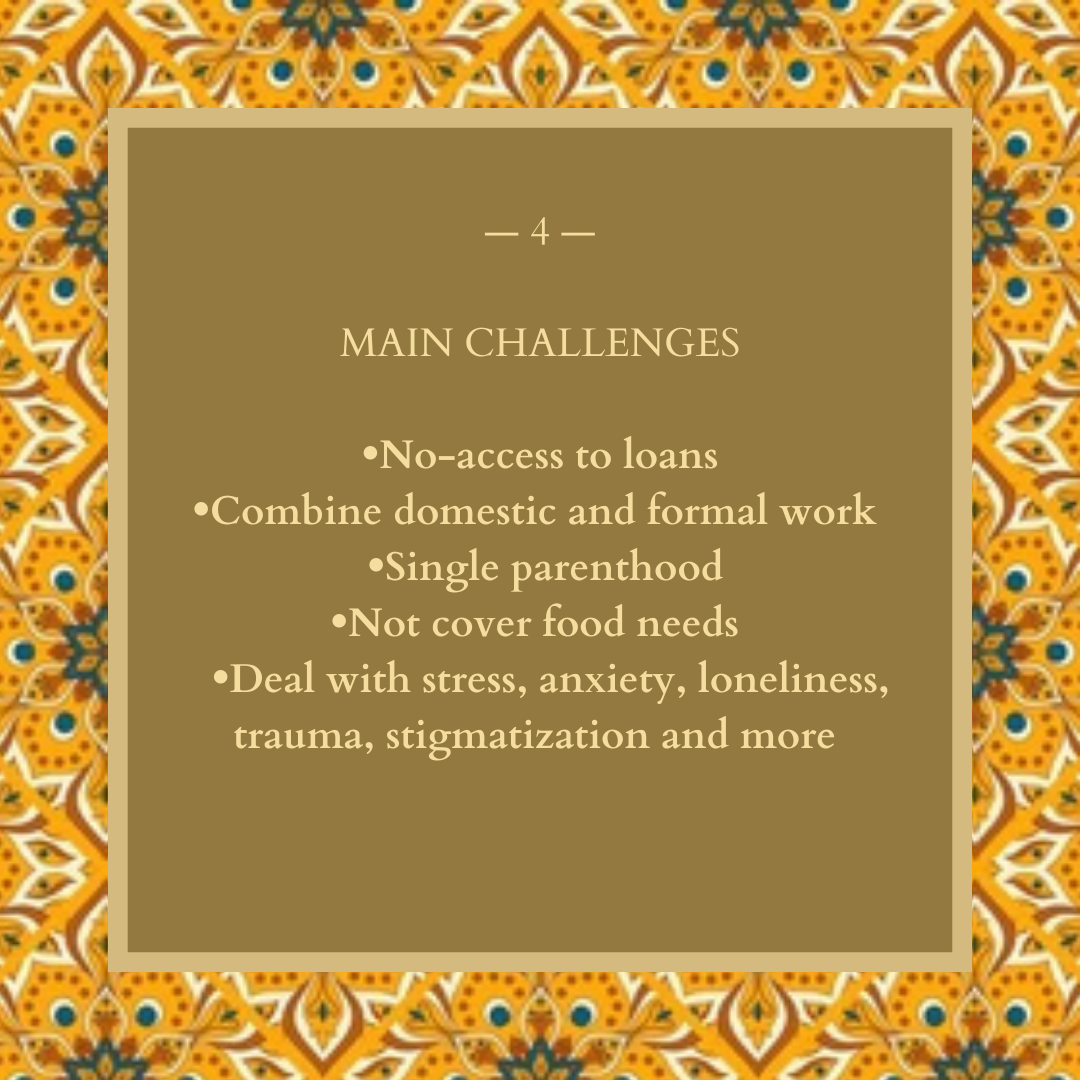 5-How are breadwinners dealing with the challenges? The questionnaires demonstrated that almost a 40% of the total women were reciving assistance from their relatives in order to cope with the situation. Along the same lines, another 40% was also seeking refuge in religious organizations (20%) and a diversity of social networks (20%). The interviews confirmed this fact.

4-Which are the main challenges that breadwinner women face? The quantiative methods confirmed that the main common challenges that around a half of the breadwinners were facing was the inability to get a loan due to the stigma that divorce, abandon or widowhoood implies. This challenge was followed by others as double role, single parenthood or meeting the food needs. The real essence of these challanges were better noticed with the interveiws as anxiosity was a central component in the testimonies.
Dealing with anxiety...
Breadwinner in Ife-Ife
'Several times I have borrowed money to pay children's school fees, medical bills. How long should I continue doing this? If I continue this, I will die before my time'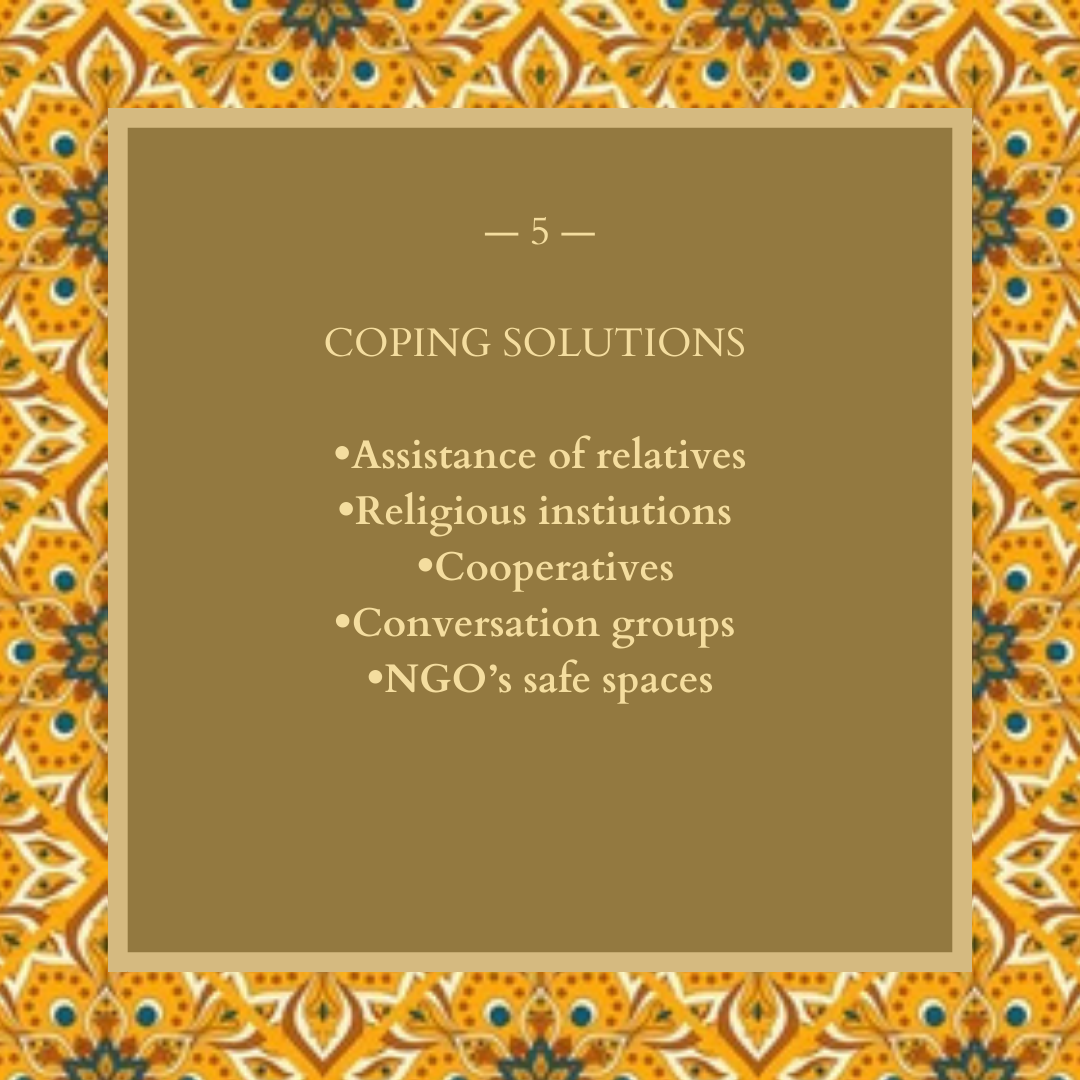 CONCLUSION
The increasing presence of women breadwinners in Nigeria (and the challenges they face) is a result of the economic recession and gender roles under the patriarchal system. Push factors in the emergence of this phenomenon include being a single mother, polygyny, husbands who are able but unwilling to work, and the effects of economic recession. This burdens women as they become responsible for paying tuition fees, house rent, and food, while also being responsible for raising their children in line with societal norms. They are thus working two fulltime jobs by fulfilling traditional male and female roles, which creates other issues. Some women cope by asking assistance from relatives and churches, while others resort to borrowing money from informal associations or begging. To reduce burdens on women breadwinners and improve their wellbeing, the researchers suggested that the Nigerian government should provide access to free education and vocational training, loans on affordable terms, health care and other forms of social security, and discourage men against polygyny through mass media.