By Júlia Arenós Karsten and Marieke van der Heijden
For this podcast, we interviewed Musa Obed. He was born in Nigeria and moved at a young age to Spain. Musa talked about his experience with racism within Spanish society. He also shared his views on what we should do to decolonize our minds. We hope you enjoy our conversation!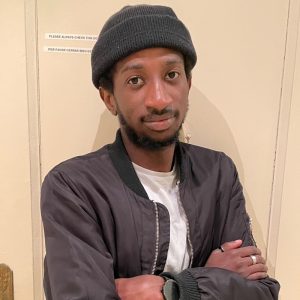 But in Spain what you see is that the African person, not even African, the non-Spanish person had not the privilige to assimilate the both things that you are. You cannot be Nigerian-Spanish for example, that does not exist. You are either Spanish our Nigerian
There is this consciousness and tension that increases immediately just when you are walking next or behind a person. You know that there is a tension going on
Reflection
Musa talked about the difference between being black/Nigerian in The United States and in Europe. This was really an interesting perspective. As Europeans, we felt like racism is more visible in the US. This is probably because we hear about police killing black men and the Black Lives Matter movement that originated in the US. However, the idea that people have to choose one of their identities - either Nigerian or Spanish - makes us wonder if European societies are just as racist as American societies, but only portraying it in different ways.
While we were talking to Musa, we realized the role we as white women play when walking in the streets. Having the experience of feeling like you are followed is not a nice one. But at the same time, why do we feel like we are followed? Maybe the person behind us simply needs to go in the same direction. Does this feeling have anything to do with the skin colour of the man behind us? We think that those thoughts are important to reflect on how decolonized our minds are.
Thanks to Musa Obed for agreeing to do this podcast with us and for his interesting insights.