About 15% of the respondents who tweeted in support of #EndSARS, found themselves outside Nigeria. They mostly joined in when the street protests started from early October.
Among this group, let's call them outside Tweeps, there seems to be more of a gender balance: women made up 43% of the outside Tweeps - where they only made up 23% of the hashtag protesters within Nigeria. The outside Tweeps also were generally older than the ones inside Nigeria. Especially the age group between 40-49 is much better represented among the outside Tweeps.
The engagement from outside Nigeria in #EndSARS does not seem to be limited to the Nigerian diaspora: just one out of three of the outside Tweeps consider themselves part of the Nigerian diaspora. This might be an indication that international solidarity is just as much of a motivation to engage with #EndSARS as personal connections.
The willingness to donate to the cause seems to have been similar amongst Tweeps inside and outside Nigeria:  15% indicated they gave money. The data seem to indicate that people residing in the United Kingdom, were the most generous of all. 1 out of 5 from the UK responded that they had contributed financially to #EndSARS. Even though the United States houses the largest Nigerian diaspora in the world and the UK only comes second, the latter country appears to have been more involved in #EndSARS. It is the country that is most represented in the survey after Nigeria.
women made up 43% of the hashtag activists outside Nigeria

1 out of 3 of the #EndSARS users abroad consider themselves part of the Nigerian diaspora

1 out of 5 activists in the UK donated money to #EndSARS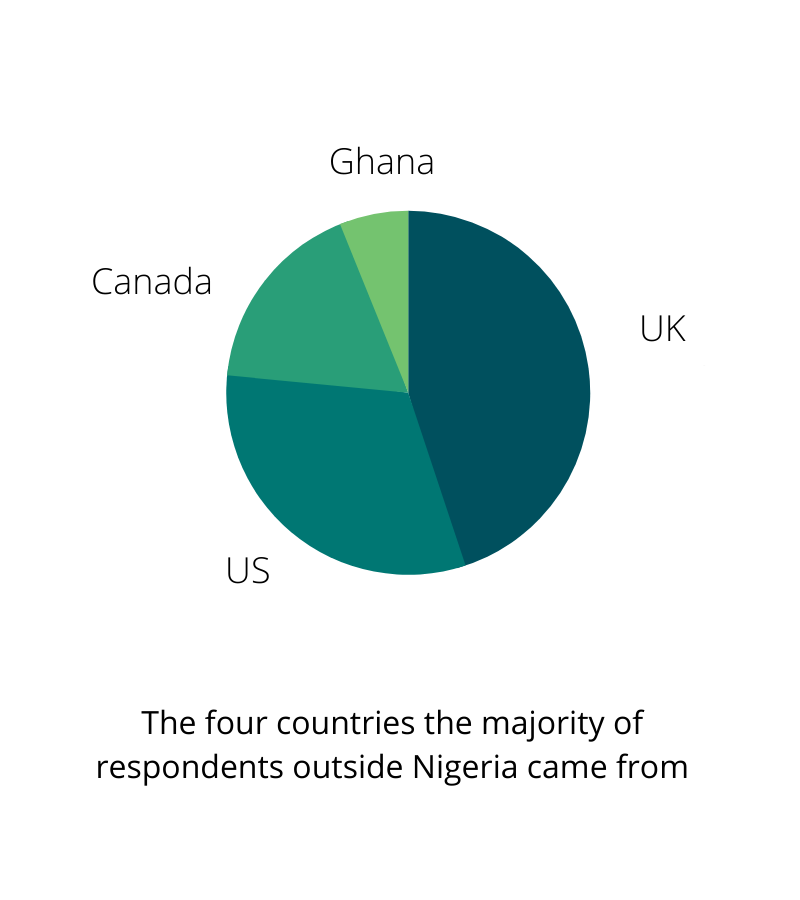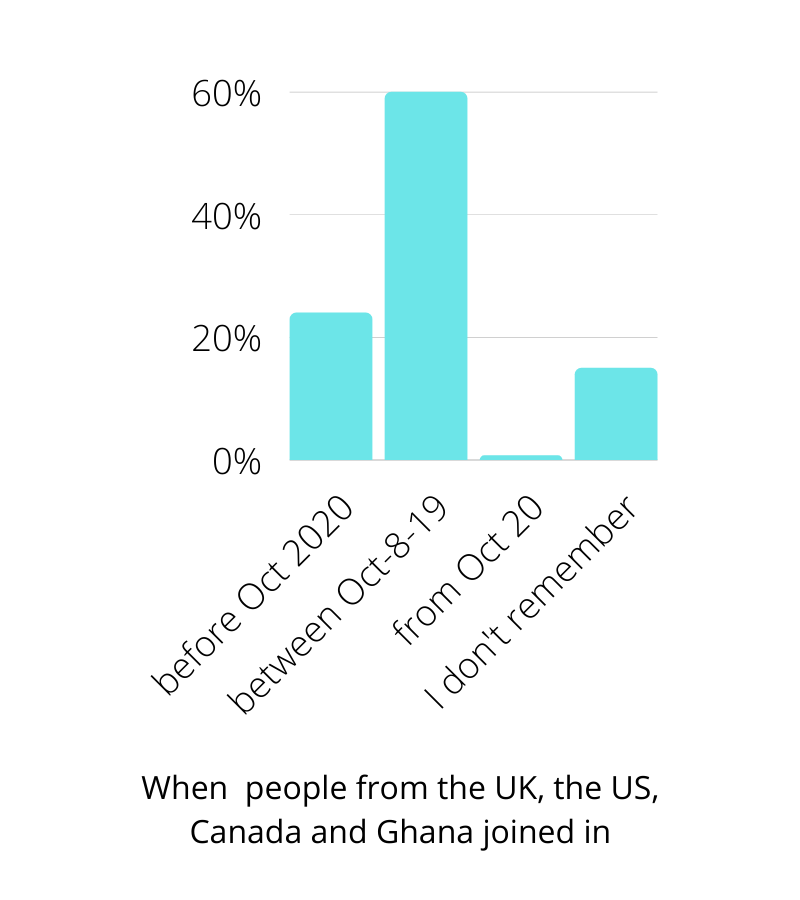 24-year-old activist from the UK:
'My mother's side of the family comes from Nigeria. I have never in my life been there. But my mum knows a lot of Nigerians in her church, and I grew up playing with their kids. One of them recently returned for the first time, wearing dreadlocks. He was traumatised, he told me. He had no idea he would be harassed so much by the Nigerian police. That is why I joined the protests.'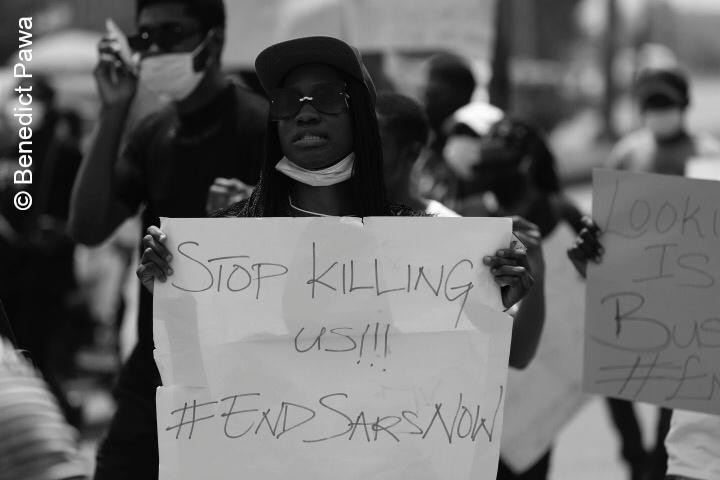 41-year-old activist from the US diaspora:
'It was a Nigerian colleague at work who started talking about #EndSARS in October. We decided it was time to lend our voices to the struggle. Just because you're in the diaspora doesn't mean you shouldn't get involved. We also decided to donate, but only after my colleague had checked out that the organisation was legit. You can't give your money to just anyone.'