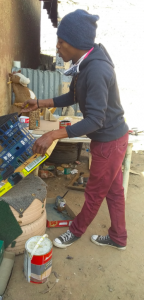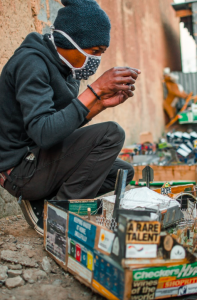 Research by Christen Faver and Shannon Lorimer
During the lockdown, I have spent an extensive amount of time behind my computer screen. This, coupled with my existential angst of what the future holds, has led me to new territories on the internet. My personal background in arts and culture has resulted in many hours researching job opportunities in my homeland – South Africa. It is difficult to pinpoint where one starts, as you follow link after link, but Facebook and LinkedIn proved to be new resources in discovering the world of arts and culture in South Africa. This is a field that I had felt previously disconnected to as large originations were hidden behind bureaucratic walls. However, this started to change during the lockdown, as art fairs moved online, such as the RMB Turbine Art Fair, and interviews with local heads of department were made accessible through online streaming services. It is during this process that I discovered the Facebook platform for South African Arts & Culture Youth Forum (SAACYF).
At a first glance, what stands out is the SAACYF profile picture and logo of three ambiguous individuals in the colours of green, yellow and red. To me this immediately evokes notions of the colours of the South African national flag, therefore hinting to the importance of local arts and culture at the SAACYF. Furthermore, the banner image of their Facebook page is a photograph of a painting of Nelson Mandela, the stereotypical hero-figure of the nation. The use of former president Mandela is poignant and can be interpreted as nationalistic due to associations between this icon and the idealization that he represented the hope of the nation. This comment is not unfounded due to extensive exposure to this concept during my time growing up in South Africa.
According to their 'about' section, the SAACYF consider the intent of this page to be the development of up and coming artists. They further state that they "want development now". To better understand the context and background in which the SAACYF operates, it is also important to state the aims and objectives of this organization - which are displayed clearly on their Facebook page - as well as their nonprofit status. The organisation's aims and objectives are to: Champion the interests of young people in the Creative Industry, champion relations between young people in Creative Industry with all relevant stakeholders both public and private community. Promote Unity and Patriotism amongst South African youth through creative industry activities. Champion the general interests and rights of South African youth in Arts & Culture. Forge links with relevant organisations dealing with the interests of young people in Arts & Culture. Advocate against the exploitation of South African young people in arts & culture. Furthermore, the 'driving values' of the organization are stated to be committed to: "Academic Excellence, Participation and Inclusion, Diversity, UBUNTU – a responsive and a caring attitude, Community Servants and Volunteers, Non-Discrimination, Democracy Social Cohesion, Integrity, Accessibility, and Accountability". This information provides evidence for the ideological underpinnings of the organization, revealing sentiments of nationalism, patriotism and inclusivity.
These ideologies are present in the post that has been pinned to the top of their page. For the purpose of this research, an excerpt has been taken from the beginning of the post. It states as follows;
"VIVA LOCAL CONTENT VIVA!!! Fellow ARTIST today is no longer the time we have to seat down and fold our arms as creative practitioners of this country. We must make sure that we are able to put food on the table with our crafts which is God-given talents. As you know that the South African media industry is owned by White Capitalists who don't care about us or take us serious. They always feed our people lies and our people believe these lies. We must start to develop alternative media that is not biased in reporting, the Media industry that will cover every story that deserves media coverage. The South African Arts and Culture Youth Forum (SAACYF) is in the process of developing the alternative creative sector that will cater for everyone. The current creative sector is designed to make Western and European cultures dominant and superior over our own African Cultures and to promote western cultural imperialism on our people".
From this extract, it can be deduced that the agenda of SAACYF is not only patriotic, but there is an anti-colonial sentiment to create hegemony in this sector that is Africa-orientated. Furthermore, neo-imperialism has been referenced in the form of economic and media-related bias, which they believe to negatively affect the region. Social issues such as racial inequality have also been incorporated as obstacles to their vision for a 'new normal'.
This message appears to have struck a chord with the audience engaging with this post as it has six hundred and sixty-six likes, ninety-seven comments and fifty shares. If the comments are sorted by most relevant it is interesting to note that the top comments are actual images of grassroots artists, as can be seen below. This then indicates that this post by SAACYF has allowed for user-generated interactions that are promoting local talents and artists. Through this evidence, it would appear that the organization has achieved some level of success in the aims and objectives of the institution.