By Dian Hulsebosch, Emma Vel'asova, Pat Dowling and Salomé Hindrinks
The Travels of the Afropean 
Imagine you hear the word Afropean for the first time. What is the first thing that pops into your mind? Is it a song? Is it a scene from a movie? Is it a thing or is it a person? An adjective? A noun? A name? As a matter of fact, it can be all of those and none at the same time.
The term was first used by singer David Byrne in the 90s to describe the music of Marie Daulne, a singer who formed a part of the artistic ensemble  Zap Mama, with Belgo-Congolese heritage. Marie herself described her work as bringing two cultures together, but neither one dominates the other. She said: "I take what I have as a European and what I have as an African." Later the term was used by the Franco-Chadian sister duo Les Nubians. So yes, it can be a type of music. However, the term Afropean also pertains to literature, cinema, art, and practically anything that blends African and European styles. 
I take what I have as a European and what I have as an African.
– Marie Daulne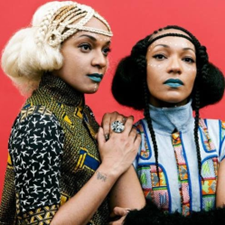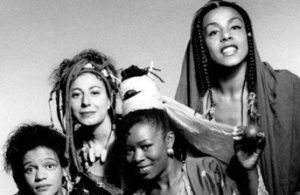 Despite being popularised in a more informal context, the Afropean concept soon became used among academics, in particular those studying art and literature produced by authors of African or Afro-European origin living in Europe. They analysed the impact or potential effect these cultural products have on decolonisation, cosmopolitanism, and healing of colonial legacy in society. One such case is avolume from 2014 that editors Thomas and Hitchcott dedicated to francophone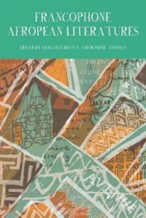 Afropean literature. In this volume, multiple scholars presented their analysis of Afropean influence on writings and literary works in French.  More recently, in October 2022, Christopher Hogarth published a study that presented a feminist perspective on Afropean writings of Fatou Diome and Igiaba Scego. Both writers are of African descent, live in Europe and write about people's lives across Europe and Africa in different languages (French and Italian). Their work involves episodes from their lived experience and female perspective, which adds richness to the Western understanding of life writing and autobiography.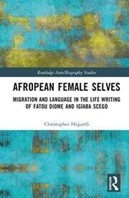 These writings and the increasing proliferation of the concept of Afropeanism in culture and cosmopolitanism inspired many creatives to establish projects all across Europe that share, promote and make use of  Afropean works. Allana Lockward introduced a decolonial transdisciplinary curatorial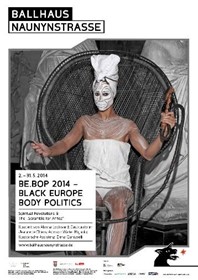 initiative called Black Europe Body Politics. While being based in Berlin, her initiative achieved an international impact through exhibitions in major cities across three continents. The main goal was the healing of colonial legacy through aesthetic practice and critical exploration of the diversity of experiences among artists with African origins in Europe versus other continents. 
Similarly, but focusing also on the written word and more public contributions, the online platform Afropean: Adventures in Black Europe provided a space for anyone identifying as Afropean to share their perspectives, artworks and ideas of looking at the world through an Afropean lens.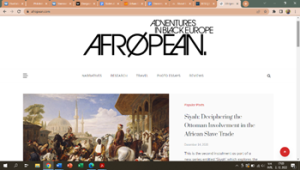 While all these projects and writings focused on the material produced by people of mixed or shared heritage, the word was predominantly used as an adjective. Afropean music, literature, Afropean artists, perspectives, Afropean cosmopolitanism, Afropean decoloniality and so forth. But what if one said he is an Afropean? How would that redefine the concept and its use?
On a chilly October morning of 2018, Johny Pitts, a man of colour with a British passport set out to re-discover mainland Europe, looking for people like him – Afropeans. Driven by the possibility of the Afropean term becoming a unifying concept, he wrote: "encouraged me to think of myself as whole and unhyphenated … Here was a space where blackness was taking part in shaping European identity at large. It suggested the possibility of living in, and with more than one idea: Africa and Europe, or, by extension, the Global South and the West, without being mixed-this, half-that or black-other. That being black in Europe didn't necessarily mean being an immigrant."
… encouraged me to think of myself as whole and unhyphenated …
– Johny Pitts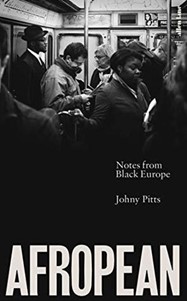 He travelled through Paris, Brussels, Amsterdam, Berlin, Stockholm, the French Riviera, Lisbon and even Moscow. He discovered Muslim areas in Rinkeby, Cold War legacies among students at the former Patrice Lumumba University in Moscow, communities in Clichy Sous Bois in Paris that gave birth to the 2005 riots, and European favelas with vibrant Capeverdian diaspora in Portugal. After all, he described those encounters with Afropeans, the diversity of their experiences across European countries, across generations and across personal contexts, as critical, yet hopeful. Shedding light on this identity contestation will open conversations and alternative ways of belonging in Europe. Through his book Afropeans, published in 2019, Johny Pitts presented Afropeans as main characters in their own story, acknowledging their heritage and changing the future of their current European context.
Fast-forward to 2020  in The Netherlands, Femi Soewu has established an organisation called Afropeans, aimed at bridging the two continents and the people in between. They define Afropean as either, being a European with African ancestors, being born in Europe with African parents, biracial people of which at least one parent is of African origin and the other of European origin, and any African living and/or working in Europe with a (semi) permanent status. In his own words, Femi Soewu wants to "take every aspect of that [ed: afropean idenity] and combine it into one, one umbrella organization that takes care of the needs, the questions and the hopes and even the fears of the people of African descent, living in Europe." This particular organization addresses the human Afropean, the personal, and the public, but also the complex experiences of contemporary Afropeans.
It is fascinating to watch the concept of Afropean travelling like a cool breeze on a hot summer evening, embracing everyone and everything that is searching for a united and unhyphenated identity. From being an adjective to becoming a person, from describing products to expressing identity and experience, The Afropean presented new ways of looking at Europe and Africa and all that got stuck in between Nonetheless, the beauty of the Afropean as a concept is, that it can also mean nothing to some people and everything to others. As such, the Afropean is not static, it keeps moving, transforming, being used, forgotten and everchanging. The organization of Femi Soewu is the perfect example on which we can observe and illustrate this fluidity and role of the concept of Afropean.
Bibliography
Hitchcott, Thomas, Hitchcott, Nicki, and Thomas, Dominic Richard David. 2014. Francophone Afropean Literatures. Liverpool: Liverpool University Press.
Hogarth, Christopher. 2022. Afropean Female Selves Migration and Language in the Life Writing of Fatou Diome and Igiaba Scego. Milton: Taylor & Francis Group.
Lockward, Allana. 2019. "Call and Response: Conversations with Three Women Artists on Afropean Decoloniality." In A Companion to Feminist Art, edited by Hilary Robinson and Maria Elena Buszek, 419-435. Johny Wiley and Sons, Inc. 
Pitts, Johny. 2020. Afropean : Notes from Black Europe. London: Penguin Books.
Online Sources
Afropean: Adventures in Black Europe. https://afropean.com/
Stichting Afropeans. https://afropeans.com/